Lennox Morris, L.ac is a graduate of the Pacific College of Oriental Medicine of New York and licensed by New York State.
Welcome to East Rockaway, Long Island , Community-Based Alternative Health Care Clinic
Integrated Wellness Center of Long Island is a community-based center that is part of a growing movement whose goal is to make acupuncutre more affordable and accessible for a sliding scale ranging from $30 - $55 so you can get the care you need and stay healthy! Initial visit $40.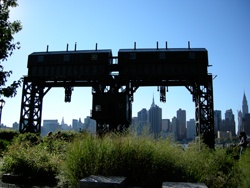 With over 2000 years of tradition, it is widely known that acupuncture works best when performed frequently and regularly and we are here to provide exactly that.

Our aim is to make sure you can come in as often as necessary to get better and stay better!
Acupuncture is not just for pain
Acupuncture is one of the oldest systems of healing in the world, with over 2000 years in practice and in modern days, it has been the subject of active scientific research regarding its basis and therapeutic effectiveness.

Just to name a few conditions that are evaluated and treated:
Conditions Treated

Benefits

neurological

musculo-skeletal

respiratory

gynecological

digestive

genito-urinary

helps maintain emotional balance

reduce stress

treat acute and chronic pain

aid in detoxification and chemical dependency
Treatment with acupuncture results in a broad range of outcomes from physical and emotional change through to wider benefits involving the patients' lifestyle, outlook, and attitude toward their health
Access to all of NYC & Convenient Hours Just for You
Conveniently located in East Rockaway, (Long Island) and near all public transportation and just minutes from all 5 towns, we are your center for your alternative health care.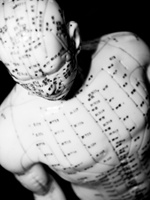 We operate in the evenings for your convenience. And we offer sliding-scale fees where YOU decide what you can pay.

What We Treat
Despite popular belief, the fact is acupuncture treats a wide variety of disorders, not just pain, as well as provide maintenance and relief for a combination of other medical treatments.

Below is a list of the the targeted disorders that we treat at Integrated Wellness Center of Long Island :
Cardiovascular Disorders

Neurological Disorders

Headache and migraine

Trigeminal neuralgia

Facial palsy (early stage, within three to six months)

Paresis following stroke

Peripheral neuropathies

Meniere's Disease

Nocturnal enuresis

Cervicobrachial syndrome

Neurogenic bladder dysfunction

Intercostal neuralgia

Disc problems

Musculo-skeletal Disorders

Muscle pain, swelling, stiffness and weakness

Localized traumatic injuries, sprains, strains, tendonitis, contractures

Arthritis

Fibromyalgia

Work and sports related injuries

Low back pain

Osteoarthritis

"Frozen shoulder," "tennis elbow"

Sciatica

Respiratory System Disorders

Acute sinusitis

Acute rhinitis

Common cold

Acute tonsillitis

Acute bronchitis

Bronchial asthma

Disorders of the Eye, Ear, Nose & Mouth

Acute conjunctivitis

Central retinitis

Myopia (in children)

Cataract (without complications)

Toothaches, post extraction pain

Gingivitis

Acute and chronic pharyngitis

Gastrointestinal Disorders

Spasms of esophagus and cardia

Irritable bowel and colitis

Hiccough

Gastroptosis

Acute and chronic gastritis

Gastric hyperacidity

Chronic duodenal ulcer (pain relief)

Acute duodenal ulcer (without complication)

Acute and chronic colitis

Constipation

Diarrhea

Acute bacillary dysentery

Paralytic ileus

Gynecological Disorders

Infertility (Not WHO recognized. Clinical experience proves effective.)

PMS

Dysmenorrhea

Menopause syndrome

Benign irregular menstruation

Benign amenorrhea

Psychological Disorders

Depression

Anxiety

OCD

PTSD

Somatization disorder

Hypersomnia

Insomnia

Other Disorders

Withdrawal from street and pharmacological drugs

Appetite suppression
Regular Acupuncture visit :
First visit $95


Returning visits: $65

Packages: Four (4) Treatments for :
Anxiety


Back Pain


Quit Smoking


Addictions


Pain Management


Weight loss


Digestion


Infertility


Each package $160